Stars Organic Cotton Adjustable Sleep Mask
$23.99
A pretty turquoise teal background with calming white stars is on the front side of this dark and comfortable eye shade, made entirely of organic cotton fabrics.
All fabric layers of this sleep mask are 100% certified organic cotton.
Soft organic cotton t-shirt knit is on the back side that goes against the face.
Two dark layers of organic cotton inside to block light and one to add a small amount of cushioning.
The adjustable teal elastic strap gives a precise fit.
Pattern placement will vary.
Polyester thread, metal sliders and elastic are not organic.
See all LANGUOR organic cotton sleep masks.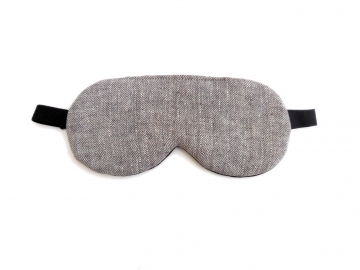 Reviews
Reviewed by Emily on Apr 17, 2022
I ordered this mask with a silk backing and I LOVE it. The elastic is smooth and not tight. I can hardly feel it, but it holds the mask in place. I have a baby, so I'm up about 5 times a night and this easily moves over my eyes without messing up my hair in the morning. It's well made and I couldn't be more pleased.