It was summer last week here in Wisconsin and now mornings feel like winter, brrrr. This happens every year so abruptly that we are all taken by surprise though we know very well what to expect. Turning on the furnace heat is a reminder that snow will fly in soon as well as the Christmas season. Who wants to rush around at the last minute? Not me! If you hope to have your gifts by Christmastime please order early. My intentions are to keep working as usual throughout the holidays and through January, with possibly a week off in November. The timeframe of shipping orders within 5 business days will continue too. I always personally plan to make and mail orders out within 2-3 days, but sometimes more orders than usual might come, or other obligations in the rest of my life may take up some time.
You can always send me a message to ask about when to expect your order and I can give you my best guess.
Coming soon I'll have a few new Chistmas and winter-themed eyemasks in the shop!
Here is a sneak peek!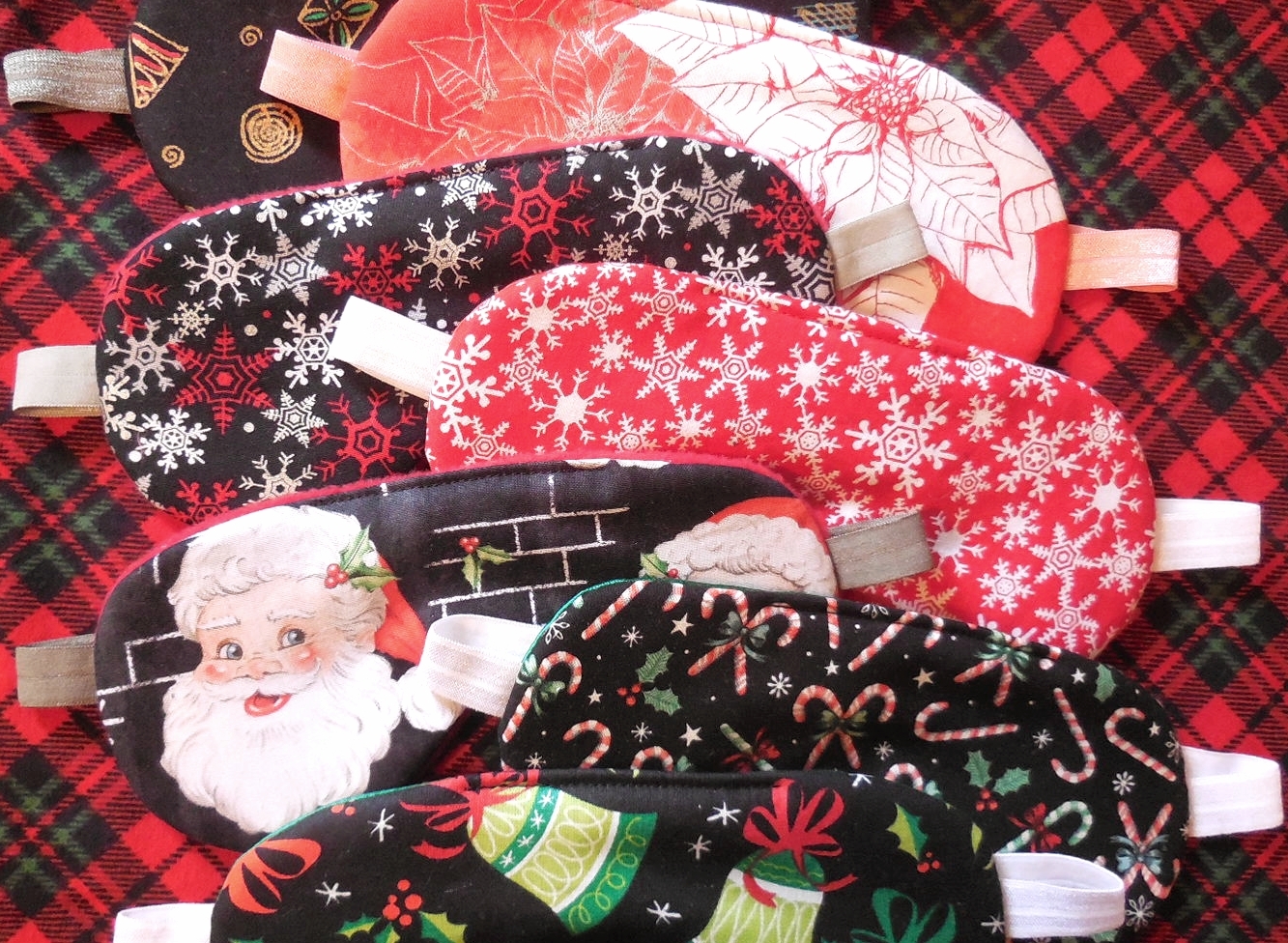 More already-made unicorn sleep masks coming too!